Please share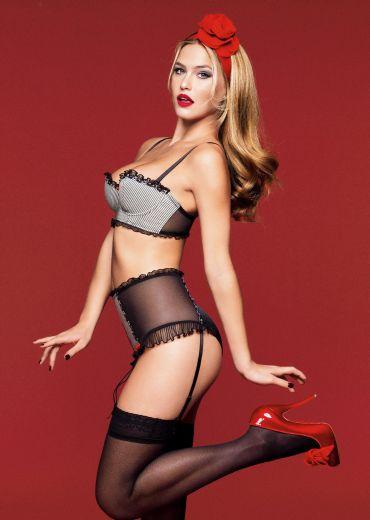 Hollywood hunk Leonardo DiCaprio's model girlfriend Bar Refaeli has signed on to be the new face of French lingerie label Passionata. Take a look at her smokin' new campaign for the autumn/winter season of 2010!
Here, the leggy lovely strikes an alluring pose in a striped bra and garter belt, complete with black stockings.
Sitting pretty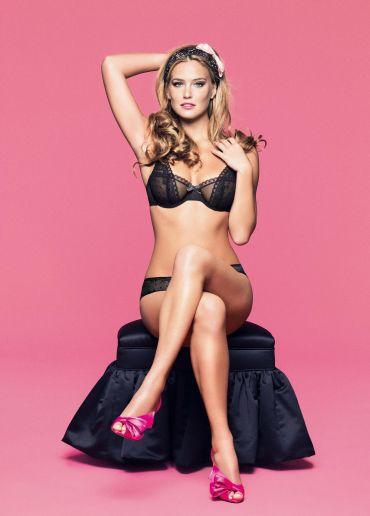 Black never looked more seductive -- Bar showcases a lacy two-piece, with a headband adding a retro touch.
Perfect form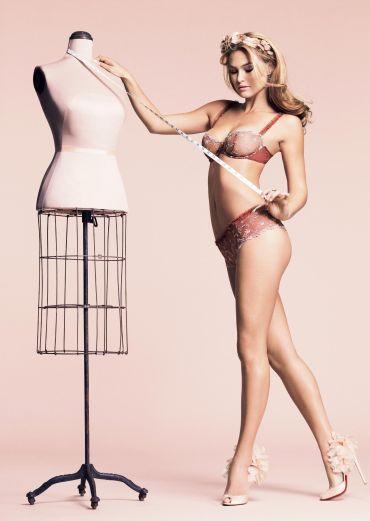 The blonde looker assumes a pensive look in mauve, toying around with a tape measure and a dress form.
Fluff and feathers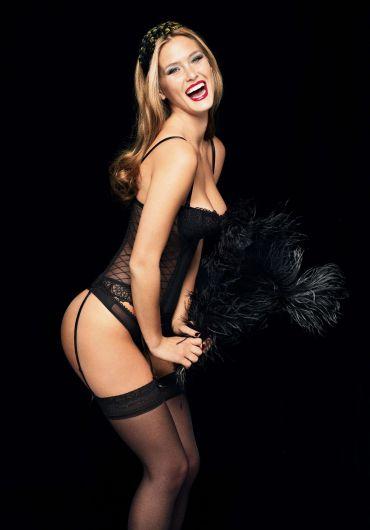 She gets more playful in this black corset, with a feather duster adding on French maid appeal!
Purple passion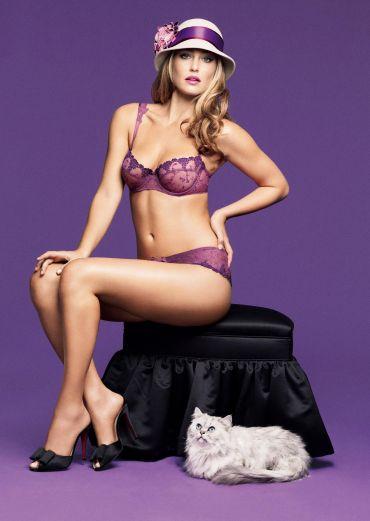 Here we see a purple lacy affair topped off we a chic little hat -- think the cat at her feet approves?
Feline flair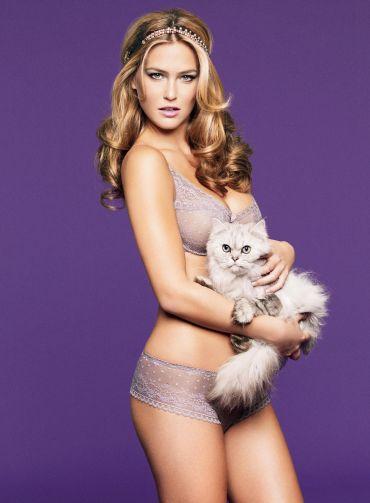 We see Bar's furry friend once more, looking quite comfy as she turns on the charm in a pale lavender bra and matching knickers.
Midnight musings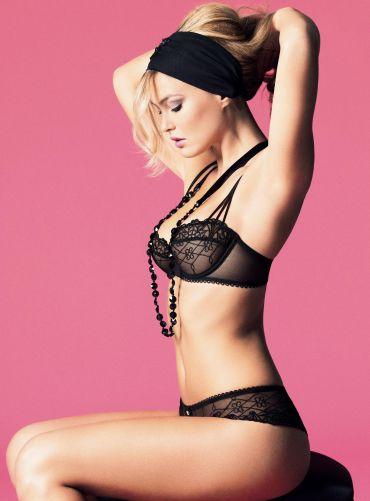 The model shows off her fabulous bod in black once more -- yeah, we'd kill for abs like that too!
Ravishing red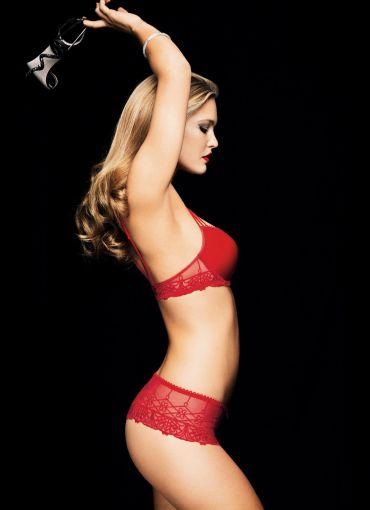 She pulls off red in the same effortless style, showing off perfect curves.
Mix 'n' match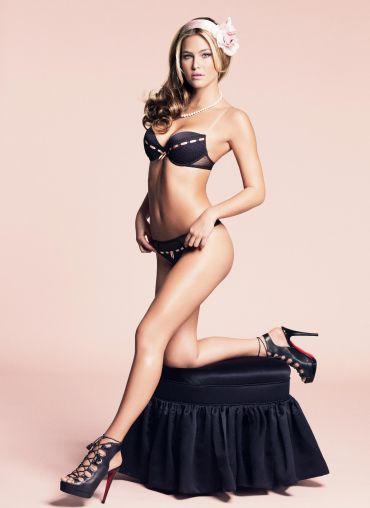 The pink ribbons delicately weaving in and out of her dainty matching bra and bikini briefs are in stark contrast to the dominatrix effect of Bar's vertiginous heels in this hot pic.
Tug of war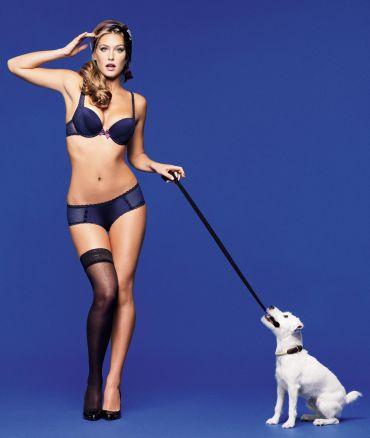 And finally, we see the blonde beauty in a tug-of-war with another of her animal pals, who seems to enjoy chewing on her stocking!